A holiday confession:
I really don't love scrapbooking Christmas.
There! Off my chest! My month is so packed, I can't even begin to think about December Daily, and scrapbooking with traditional colors makes me never want to look at anything red or green again.
But this combo of colors makes me want to scrapbook the holidays:
See how subdued they are? Classy and fresh!
To get over my dread of making innumerable layouts from December, I used PSE 7 to make a collage that captured the entire month of December 2010: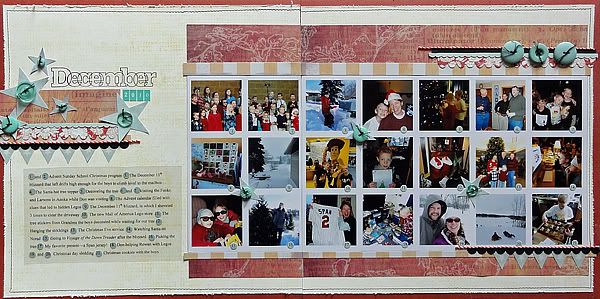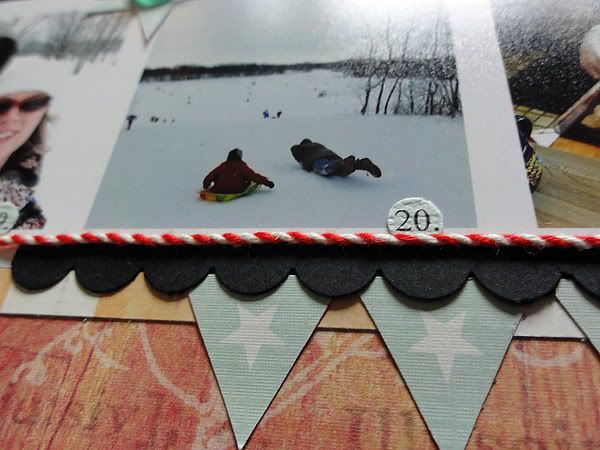 I used black and mint for accent colors and depended on the light orange and cranberry red for the main hues.
I couldn't find a cardstock hue in just the right orange, so I created my own with a texture wheel and a light orange ink.
I wasn't much for extensive journaling, so I made a list and printed on a transparency to make the stamped background paper visible. To make the numbers stand out more, I punched mint circles from cardstock and set them under the numbers.
Here's the GCD Studios products I used:
Spring in Bloom Tags, Ribbons, and Mosaics
Funhouse Coney Island
Funhouse Shooting Gallery
(I hand cut the mint-green stars from this paper.)
Funhouse The World's Greatest
(I also hand-cut this one, the mint green banners this time.)
Funhouse Ribbon Spool
(The red and white striped twine is like a candy cane!)
Die cut borders from Homespun Chic
Have fun experimenting with a subdued version of the traditional colors!