Today I wanted to share a technique I use to make the most of my patterned paper.
I love
Donna Salazar's
Spring in Bloom collection
. Summer is now upon us, and I still want to use it, so I decided to make some waves.
I started with this paper, called
White Colored Rose
:
I love the water-like quality of the blues, plus the faint words and music. I decided to use the B side for a page about our latest trip to the beach.
I first took some scrap paper and punched a bunch of borders using a wave punch. (A scallop punch would work as well.) I put the patterned paper in my fancy misting apparatus:
Yes, that's just a box.
I lay the strips across the paper in random patterns and started to mist, first with an aqua blue, then a darker turquoise, and finally a white.
(That's my son Rowan misting. He loves using any of my tools and messy stuff!)
When I removed the wavy borders, it looked like this:
After adding more papers--
Antiquities Journal Cards
and
Spring in Bloom Springtime Ribbons
--and a title, here's what the final page looks like: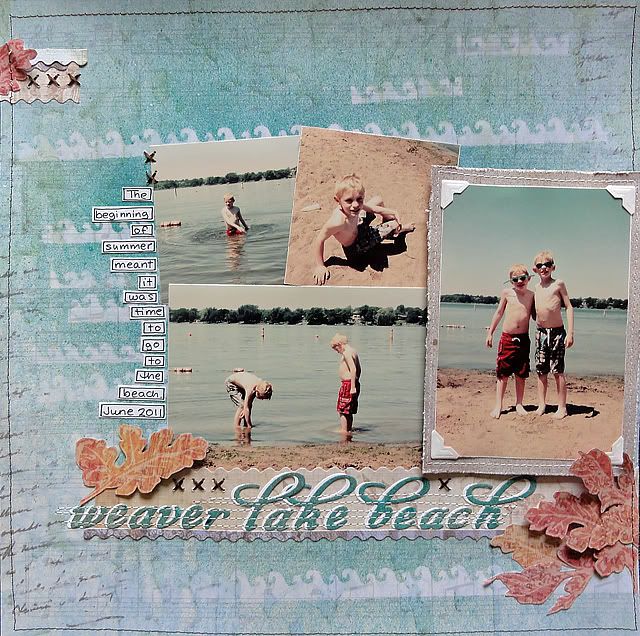 I used a Pioneer Woman PSE action called Seventies to make the photos a little warmer and more subdued.
And some close-ups of the misting:
Because I could not leave well enough alone, I also stitched over the title: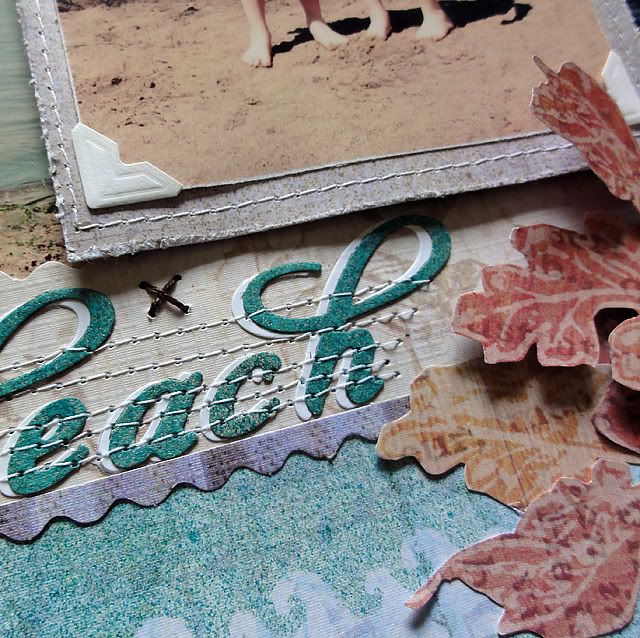 So now when you have delightful spring papers like these, dig into your supplies to alter to be perfect for summer as well!